(The Center Square) – The Michigan Legislature approved a bill that aims to require high schoolers take a personal finance course before graduation.
The House approved House Bill 5190 by a 94-13 vote after it passed the Senate 35-2.
The personal finance requirement could fulfill a half credit of the four-credit mathematics requirement; the two-credit language other than English requirement; or the one-credit visual, performing, or applied arts requirement.
The bill follows a poll from the National Endowment for Financial Education that showed 88% of American adults backed requiring personal finance instruction as a high school graduation requirement.
The requirement aims to warn high schoolers before making life-changing financial mistakes such as signing six figures of student loan debt for a useless degree or buying a house or brand-new vehicle that they can't afford.
Rep. Ann Bollin, R-Brighton Twp, welcomed the bill.
"Michigan teens should have a well-rounded education that includes information about how to handle their personal finances," Bollin said in a statement. "Young people are faced with financial decisions at just 17 or 18 years old that can have long-lasting ramifications. We need to make sure future generations are equipped with the knowledge they need to budget, do their taxes, handle decisions about debt, and plan for the future."
The idea isn't new. More than 500 schools nationwide already teach personal finance through guru Dave Ramsey's curriculum.
The United States has an outstanding student loan debt of $1.7 trillion. CNBC says college costs have increased by 169% since 1980, while average earnings for those 22-27 have risen slightly.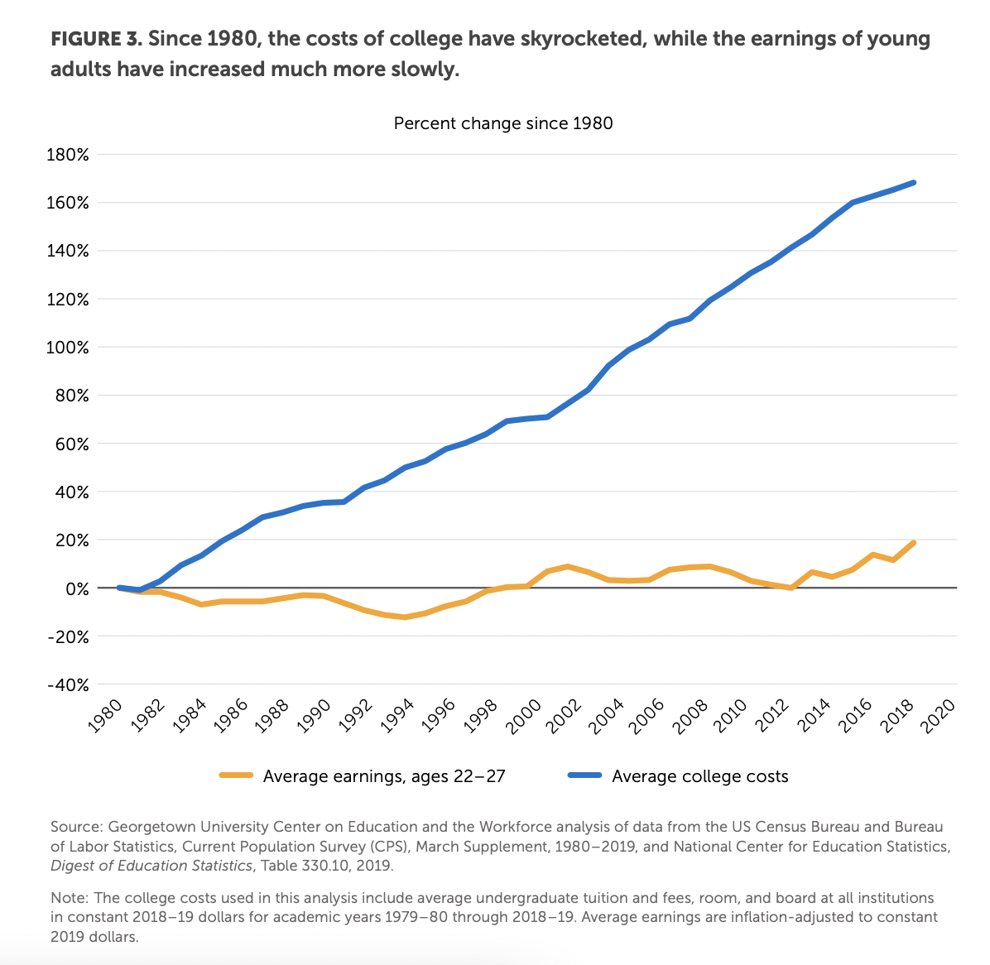 The bill would enact the new requirement beginning with students entering eighth grade in 2023 if Gov. Gretchen Whitmer signs the bill into law.