A parent's story: An education savings account made all the difference for my son
(reimaginED) – When my child started kindergarten, I noticed he did some things differently from his classmates. He didn't like to communicate with them, or with his teachers. He hid under desks…
(reimaginED) – When my child started kindergarten, I noticed he did some things differently from his classmates. He didn't like to communicate with them, or with his teachers. He hid under desks and wouldn't come out.
I had a meeting with the leaders at my son's assigned district school to discuss an Individual Education Plan for my son. I was told he wasn't "severe" enough to qualify for a special education classroom and we would have to be satisfied with a general education classroom with some special services, such as occupational therapy and a resource room.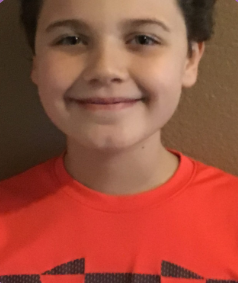 But these accommodations just weren't enough.
We had him evaluated at the end of kindergarten and the diagnosis was autism. A second opinion was the same. Both evaluators told me about Arizona's Empowerment Scholarship Account, a program from the Arizona Department of Education that gives eligible parents public funding to pursue flexible options for customizing their children's education. Intended to expand educational opportunity outside of the public school system, it provides funding for a wide range of personalized education expenses, including private school tuition, tutoring services, textbook and more.
Working with my son's Independent Education Plan team, we were able to update his primary category of disability to autism but decided to give him some time to see if things got better before doing anything else. Finally, at the end of first grade, we decided to apply for the education savings account.
We were approved, and I informed the administrators at his school that we would be moving him to a private school for children with autism. While most of them supported our decision, some did not.
But by this time, I didn't care; I needed to do what was best for my child, and his district school just wasn't able to provide for him. The private school, which we were able to pay for with the education savings account, worked well for a year. My son's communication skills, as well as his social skills, improved.
Then the pandemic hit. We enrolled him in an online private school that offered tutoring, music, parkour, basketball, and other programs. We were able to choose this option because of our education savings account.
Our son has made tremendous strides physically – his running and climbing have improved – and he has improved academically as well. Having the opportunity to choose what is best for our child has been amazing. It has been empowering to have the chance to make a change from what we knew was not working.
That feeling of empowerment is why school choice is so important for families; it gives parents and guardians the ability to make informed decisions that result in better outcomes rather than staying in a school that is not serving their child's needs.
I try to spread the word about school choice to other parents and help answer their questions. It's the least I can do since Arizona's education savings account program helped my child so much.
---
Editor's note: This first-person essay from Arizona mother Cassandra Pacheco was adapted by reimaginED from the American Federation for Children's Voices for Choice website.
This article originally appeared on reimaginED.